White River Sound Chorus is proud to have the following quartets associated with our chorus.
We endorse all of them as excellent singers and entertainers, suitable for any occasion...
In Sync has been singing together for many years, placing first in Regional competitions and taking their sound to the International stage. They have done countless public performances enriching any type of program with their beautiful and varied repertoire. Tenor Michelle Thistle is new to the group this year but has had many years and various quartet experiences. The mother, daughter duo is happy to be singing together again.
Krista Pickens, baritone: Sue Pelley, bass; Michelle Thistle, tenor; Debbie Thistle, lead
IN SYNC
Our other chapter quartet is called SLQ- Aptly named because each is the "Section Leader" in White River Sound chorus. Leading with strong and beautiful voices, they decided to put together this quartet for public performance opportunities. You can't go wrong with this quartet. They have experience and talent behind their blend.
Gabriele Allen, baritone; Sue Pelley, bass; Kay Rodewald, tenor; Pam Jensen, lead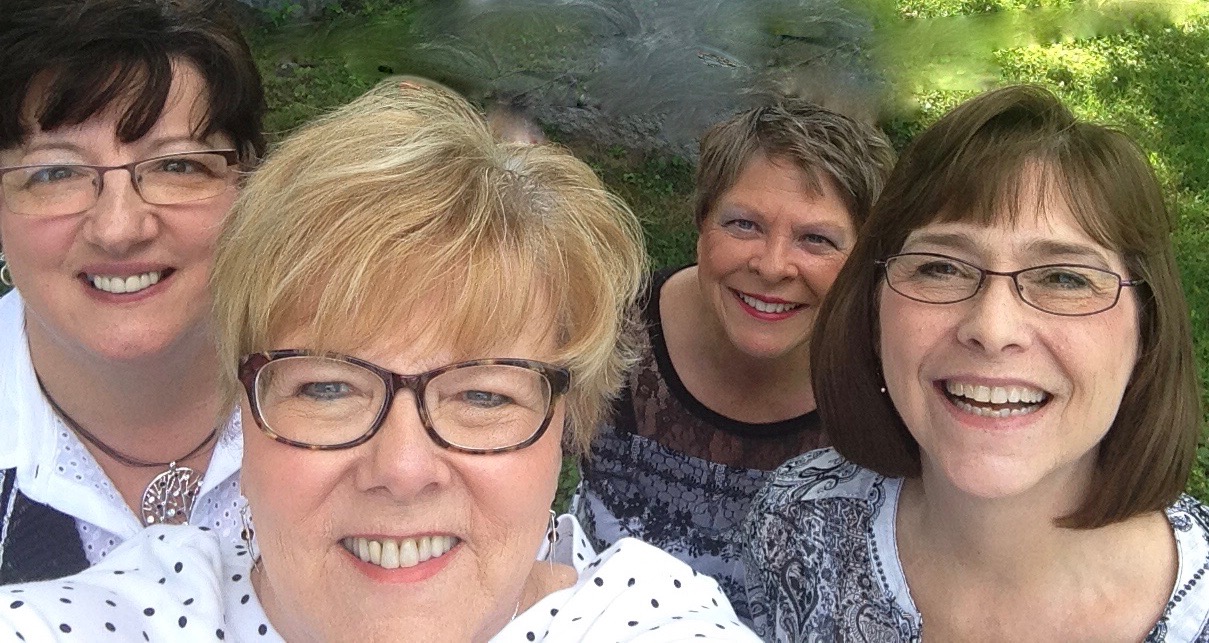 SLQ
---